Introduction...
Greymouth RC Stockcar Club was established in 2009
We race on the last Sunday of the month (Unless it Classes with a Big Event) but always keep an eye on our calender for the next race day the Doors open at 8:30am at the Cobden School Hall in Greymouth over the River to Cobden make sure you turn left so we look forward to seeing you sometime soon.
Race days are a relaxed event but your cars must be ready to race as per the NZRCS Rules cos No One likes Cheaters.
We race for Club Points Series, Club Champs & National Events so after the doors open at 8:30am we race till noon break for lunch then a couple more rounds and finish up approx 2pm.
Our classes are Streetstocks, Superstocks, Stockcars & Saloon however if you have a Modified feel
free to bring it along more the better.
Were a small club on the west side of the south island we always like to meet new folk but were not shy on a good race and always keen to help in anyway(ish).
We have alot of new members young and old and all keen to learn also the club has two cars, a Stockcar and Streetstock if you would like to try this Fun Hobby out please contact one of our club members and we will try to get you racing at our next Meeting.
Classes Raced...
Streetstock
Superstock
Stockcar
Saloons
Modifieds
Membership Fees...
GM Club Fee = Adult $10. - U16 $5.
NZRCS Licence = $10 Per Person (unless already a licensed competitor through another club)
Club Day Race Fees...
Adult $10.
U16 $5.
Club Champs Race fee $5.
Club Day Race Times...
Doors Open 8:30am
Scrutineering 9.am - 9:45am
Drivers Meeting 9.50am
Racing 10.am
(Times vary for major events)
Welcome to Greymouth R/C Speedway, where the the action fast, close and full of big hits.
RC Speedway Greymouth
Cobden Cobden School Hall
4 Newcastle Street,
Greymouth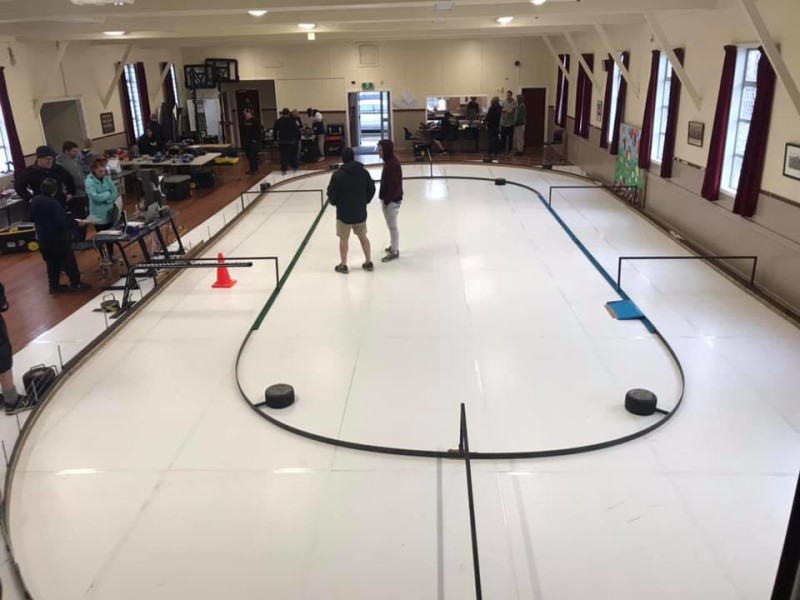 Track Description...
Track Surface - Polycarbonate, Tape and tears from many racers
Straight Length - ya long
Overall Length - ya far
Straight Width - from there to there
Corner Width – bigger than some
They say size dosen't matter.
---