Introduction...
Palmerston North RC Speedway club started back in 2006 created by Daniel and Cara lockwood and supported by family and friends. Nitro powered Stockcars were the feature category with electric donor cars introduced as support classes. Events were run outdoors for a number of years starting at Memorial Park and moving to a few other outdoor venues along the way. The Club currently runs events indoors with classes all Electric based these days this allows us to run in any weather conditions. PNRC is one of the smaller clubs in NZ although we have had great success on the podium over the years winning NZ individual and Teams Championships. We welcome anyone wanting to try the sport and have very enthusiastic members for support.
Membership Fees...
Yearly Fees March 1st – 28th Feb
Adult $30.00
Child $20.00
Fees include NZRC Speedway affiliation
Club Day Race Fees...
$10.00 unlimited classes
Club Day Race Times...
Setup from 9.00 am
Racing 10.30am
Finish 2.30-3.00pm
Classes Raced...
Superstock
Stockcars
Streetstock
Saloons and Modifieds welcome
RC Speedway Palmerston North
17 Ngaire Street
Longburn
Palmerston North
Indoors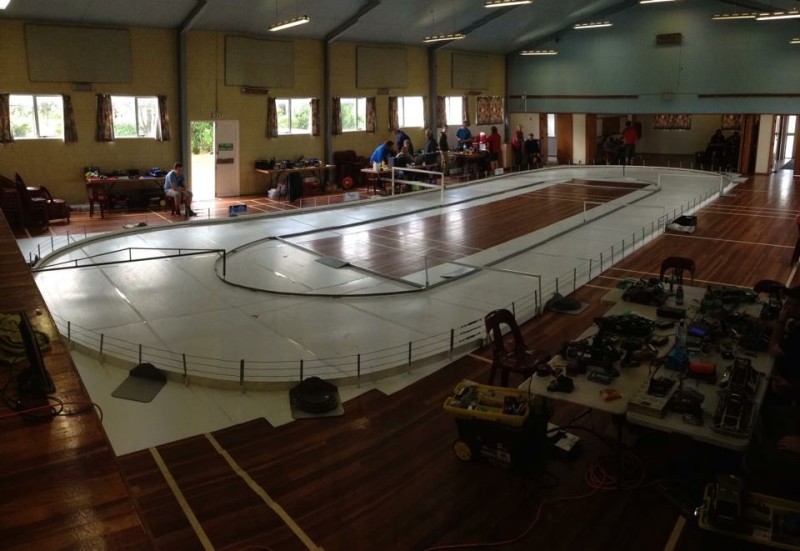 ---