The history of RC Haulers Est 2016
To give you a brief overview of how it came to be - there was a national truck show organised by the New Zealand Trucking Association for March 2016 at Wigram Air Base, which is held every two years. At that stage a couple of us locally had 1/14 Radio Controlled Semi Trucks and approached the show organisers if it was something they would like to have at the show as an attraction on display, they thought it would be a great idea, and the message went out for any other people that had trucks via Facebook. We had a reasonable response and turnout and have been invited along for the subsequent shows. The idea was mentioned at the end of that day about the RC truckers getting together more regularly as a group of like minded people with a similar hobby and having some fun.
We also did a display at the Toy and Hobby Fair and started looking into a location we could hold regular events.
We started hiring a hall every second month and having a blast while doing it, opening the events up to the public for display and always had a reasonable crowd come through having a look. During these events, the idea was raised about setting up a permanent outdoor venue somewhere.
We decided that somewhere in the residential red zone may be a good place to explore to get something set up.
Myself and Kris approached Land Information NZ about the possibility of working with them to acquire some land to utilise for our purpose and they were very forthcoming to the idea and helping us achieve our goals.
Once we had the land secured, the core group members set about formulating a plan of what we wanted to make, how we wanted the layout to be done, and how we could achieve this, working within the restrictions that are imposed on the Land(key points were no digging into existing ground and being able to be returned to existing state upon completion of the lease).
We have had some invaluable assistance from Life in Vacant Spaces, who we're able to secure us some concrete to get started on creating the roads for the layout and getting the container we had on site painted by a local artist. We have also funded some concrete by ourselves from the core group to extend some of the layout already. (We'd love to get some more completed shortly, it's just subject to when we are able to fund it ourselves to continue to expand)
The track will largely be used by RCH, but we expect that other people will also use the space when we are not - all we ask is that people respect what we are trying to do, not cause any damage, and ensure they take away any rubbish they may have while they are there.
The RC Haulers group was set up to provide us with an easy way to communicate with other members who are in to this hobby, locally, nationally and internationally, and as a way to get ideas, show off what we're doing, our vehicles, projects we might be working on, cool ideas we've seen from overseas, and general RC trucking and construction activity.
Future plans include continuing to expand our layout with more roads, buildings and other vehicles to continue to create an interesting and diverse layout, encourage more people to get in to the hobby and see that there are other people out there RC Truckin'.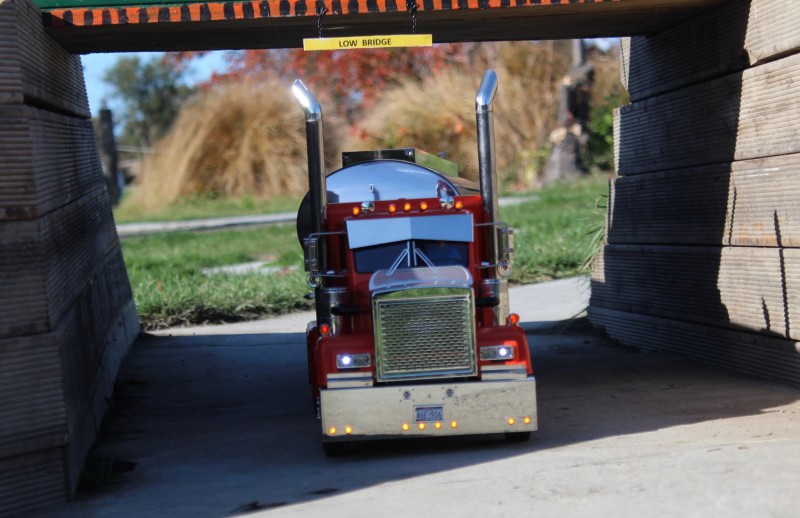 ---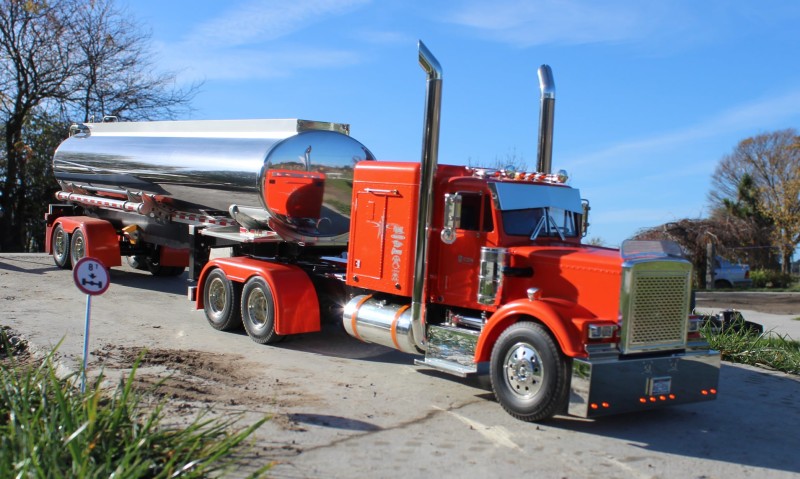 ---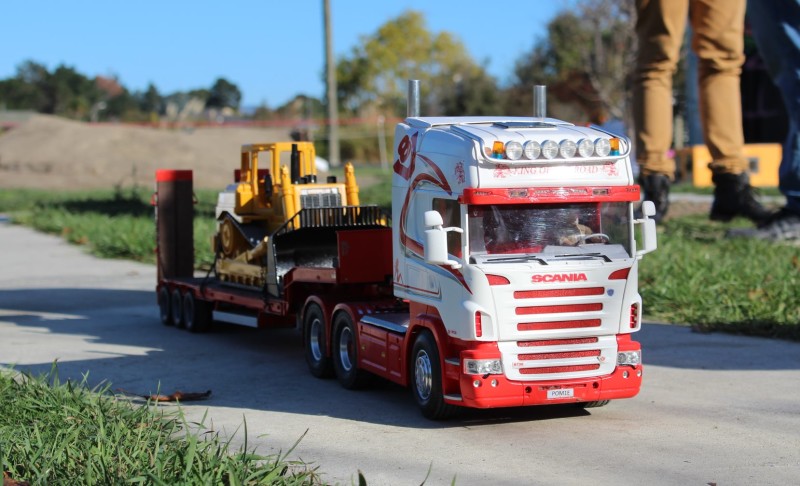 ---
---