Introduction...
Auckland RC Stockcar Club established 2017.
We race in the clubrooms of the Auckland Stock & Saloon Car Club (ASSCC) at Waikaraka Park, located in Onehunga, Auckland.
Located about 3 minutes from the Onehunga exit off SH20 & about 5 minutes from the South Eastern Arterial exit off SH1.
Race days are held about once a month over the speedway off-season with a mixture of local and national championships. We usually get in about 5 or 6 meetings a year.
At Auckland we run all NZRCS classes throughout our season.
Classes Raced...
Superstocks
Stockcars
Streetstocks
Saloons
Modifieds
Membership Fees...
Auckland Club Fee = $10 per person
NZRCS License = $10 per person (if not already a licensed competitor through another club)
Club Day Race Fees...
One Class = $5
Two or More = $10 max
Championship meetings = $price change
Club Day Race Times...
Doors Open - 8am
Scrutineering dependant on meeting and entries
Drivers meeting - 9.45am
Racing - 10am
(Times vary for major events)
RC Speedway Auckland
Waikaraka Park Speedway
175-243 Neilson Street, Onehunga
Auckland
Indoors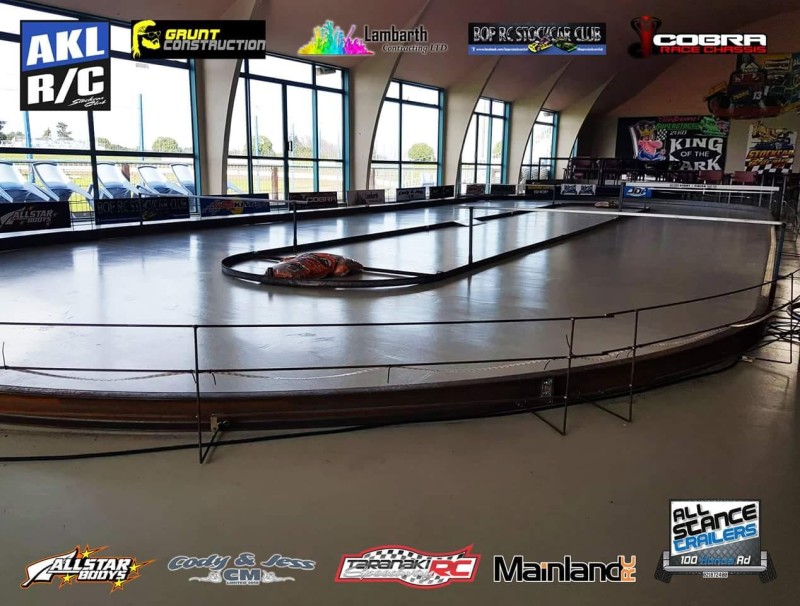 Track Surface - painted concrete
Straight Length – 9m
Overall Length – 24m
Straight Width – 1.5m
Corner Width – 1.5m
---