2022 Racing Calendar
*subject to changes - check the facebook page for updates
JAN 21 ~ 23 : NZ National Champs
FEB 13 : Round 1
MAR 6 : Round 2
MAR 20 : Round 3
APR 10 : Round 4
APR 23 ~ 24 : TBC
MAY 1 : Round 5
JUN 5 : Round 6
JUL 3 : Round 7
AUG 7 : Round 8
SEP 4 : Round 9
SEP 18 : Round 10
OCT 2 : Round 11
NOV 6 : Round 12 Finale
DEC 4 : Prize giving
---

NHRCCC started around '83 as North Shore RC Car Club & their track was at Paremoremo (Albany - just by the prison). We created events like the Tamiya Nationals & North Island Champs.
Moved from there to a very temporary home at Onepoto basin (Birkenhead down by the motorway onramp). We moved from there to Birkenhead War Memorial Park (with lots of Council help) in the early 90's. We had a great track, got the North Island Champs going again, created the Auckland Interclub Series.
Then held the Nationals, Race of Champions & Trans Tasman Challenge. The Club then morphed into North Harbour Radio Controlled Car Club around '97 & moved to the lower stadium carparks which was totally unsuitable because of the surface.
The council came to the rescue and the club moved to the upper carpark in about '98 which is where we held the Auckland & National Champs and the International events.
Unfortunately, the upper carpark is now a swimming pool facility, and Auckland lost it's only permanent on-road circuit. We run from a non-permanent venue, back to the North Shore of Auckland at Westlake Girls High School.
Westlake Girls High School
2 Wairau Road
Takapuna
Auckland
Outdoors
On-Road
Electric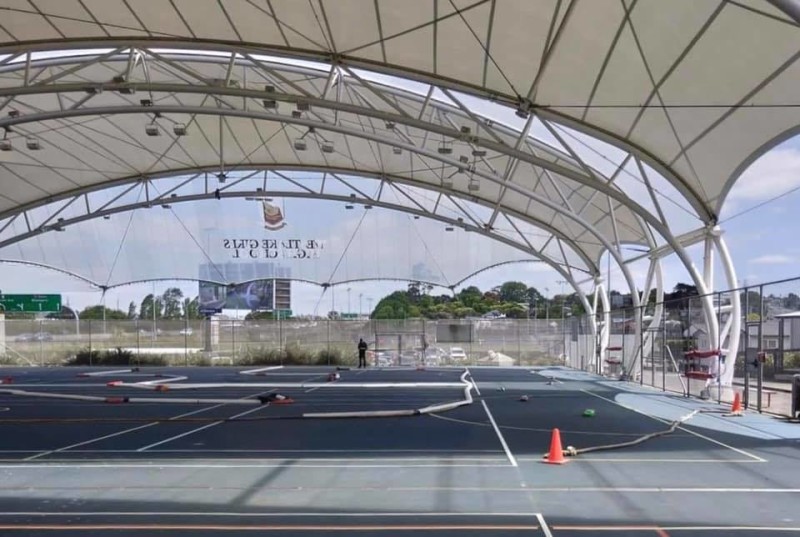 Outdoor undercover on-road racing in Auckland.
FREE to spectate & FREE parking
Address:
2 Wairau Road
Takapuna
Auckland
Many hands make light work so if you are able to help set up or pack down the track it is always very much appreciated by the club and the committee.
On-road Classes:
- Touring Modified
- FWD Front Wheel Drive (21.5 Motor Open Brand, Blinky ESC, Open Tyre On Spoke Rim)
- 21.5 Touring cars ( Spec Motor R1 Motor Works, Blinky ESC)
- 13.5 Touring Stock (open motor blinky)
- Formula 1
- Tamiya GT
- All comers
- Stars of Tomorrow (children starting out)
---