NHRCCC started around '83 as North Shore RC Car Club & their track was at Paremoremo (Albany - just by the prison). We created events like the Tamiya Nationals & North Island Champs.
Moved from there to a very temporary home at Onepoto basin (Birkenhead down by the motorway onramp). We moved from there to Birkenhead War Memorial Park (with lots of Council help) in the early 90's. We had a great track, got the North Island Champs going again, created the Auckland Interclub Series.
Then held the Nationals, Race of Champions & Trans Tasman Challenge. The Club then morphed into North Harbour Radio Controlled Car Club around '97 & moved to the lower stadium carparks which was totally unsuitable because of the surface.
The council came to the rescue and the club moved to the upper carpark in about '98 which is where we held the Auckland & National Champs and the International events.
Unfortunately, the upper carpark is now a swimming pool facility, and Auckland lost it's only permanent on-road circuit. We run from non-permanent venues, with Indoor racing at Action Indoor Sports in Henderson; and outdoor racing at Barfoot & Thompson Netball Centre at Northcote.
Action Indoor Sports
5/133 Central Park Drive
Henderson
Auckland
Indoors
On-Road
Electric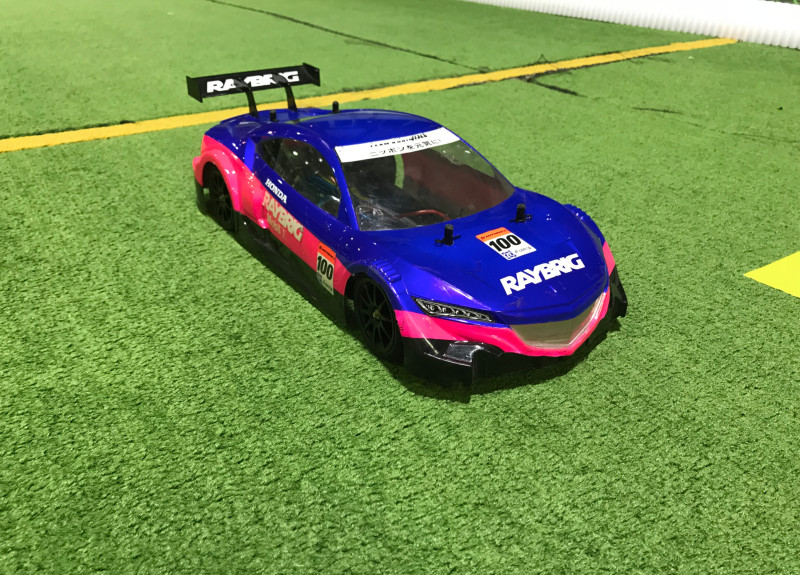 Indoors Onroad Astro turf racing at an Indoors Sports Center.
Doors open 2:00 PM
Racing Starts at 5:00 PM
FREE to spectate & FREE parking
Address:
Action Indoor Sports Waitakere
133 Central Park Dr,
Henderson,
Auckland 0610,
New Zealand (It's down a driveway)
Many hands make light work so if you are able to help set up or pack down the track it is always very much appreciated by the club and the committee.
On-road Classes:
- Mini (keeps current spec tire)
- 21.5 Touring Stock (motor brand is REDs nzrca spec motor)
- 13.5 Touring Stock (open motor blinky)
- Formula 1
- Pro 12
- Tamiya GT
- All comers
- Stars of Tomorrow (children starting out)
No 1/8th Scale or larger vehicles allowed along with 4wd SCT
---
Barfoot & Thompson Netball Centre
44 Northcote Road
Northcote
Auckland
Outdoors
On-Road
Electric
We have a great outdoor racing venue. It's a non-permanent circuit, so the layout changes week-on-week. The surface provides high grip levels for rubber tyre racing, where electric on-road racing really becomes a challenge of speed and accuracy.
FREE to spectate & FREE parking
General Info:
Track Setup from 08:00 AM
Practice commences when the track is ready Racing starts at 10:00 AM
Address:
Barfoot & Thompson Netball Centre,
Northcote,
Auckland
https://goo.gl/maps/PNFcfry8Ydq
Here are the directions to the circuit
Classes Currently
- Touring Modified
- Mini
- 21.5 Touring Stock (nzrca spec REDS motor)
- 13.5 Touring Stock (open motor blinky)
- Formula 1
- Pro 10
- Pro 12
- Tamiya GT
- Stars of the Future
- All comers
Race Fees for 2019 Members:
$10.00 per class (3 classes max)
Non - Members: $15.00 per class (3 classes max)
Membership Want to join and earn some championship points?
$50.00 to become a member
$80.00 for a family membership
+$10.00 if want a NZRCA License
Junior Membership (18 years old and under) $20.00 to become a member
+$10.00 if want a NZRCA License
---